Tue, 14 February 2017
Space Lincoln 37 - Hunks 'n Babes
Things get a little silly in this special Valentine's Day episode, where we're joined by SPACE LINCOLN favorite KRYSTLE GEMNICH to talk about who on Star Trek is HOT, and who on Star Trek is NOT.
ALSO DISCUSSED: Who is the SEXIEST CAST of ALL TREK.
ALSO DISCUSSED: San Pellegrino Italian Fruit Beverage.
---
Mon, 6 February 2017
Space Lincoln 36 - Chain of Command
In this Time of Trump, we turn to Hope Rehak and Captain Picard for courage and guidance.

We also debut our new studio & bring back our old pal San Pellegrino, so what's not to like?


---
Fri, 2 December 2016
Space Lincoln 35 - THRESHOLD
SEAN ROSE returns to SPACE LINCOLN to discuss one of the most hated episodes of Star Trek: Voyagers' THRESHOLD.

We received NUMEROUS calls and letters about this episode, so come listen and see what all the fuss is about!


---
Wed, 30 November 2016
Space Lincoln 34 - The Naked Time/Now
Producer extraordinaire GWYNN FULCHER joins Ben and Steve as they compare the classic Star Trek episode 'The Naked Time' and the extremely non-classic Star Trek The Next Generation episode 'The Naked Now.'
Which one is better? Is it the TOS one? Yup!
---
Thu, 13 October 2016
Space Lincoln 33 - Who Mourns for Morn/Adonais
AT LAST, SPACE LINCOLN tackles the greatest STAR TREK debate of all time.
A debate GREATER than TNG vs DS9, GREATER THAN Kirk vs Picard
This debate is WHICH 'WHO MOURNS' EPISODE IS BETTER? Who Mourns for Adonais or Who Mourns For Morn?
We're joined by friend of the show TIM "TMI" DUNN! It's a rollicking good time!
---
Mon, 3 October 2016
Space Lincoln 32 - Lwaxana Troi
Ben and Steve are joined by Chicago's own JESSICA LANDIS. The topic du jour is a character near and dear to Jessica's heart but very far from Ben and Steve's: Lwaxana Troi.
---
Thu, 8 September 2016
Space Lincoln 31 - NEMESIS
Happy birthday, Star Trek! We got you the greatest gift of all: a podcast where we talk about the worst movie in your franchise!

Ben and Steve are joined by Chicago's own J.T. Butler to talk about the depressing, dark, cheap looking, poorly cast, poorly conceived, poorly-lit, overall poor movie, Star Trek Nemesis.
TW: This episode contains a discussion of sexual assault within the context of Star Trek.
---
Thu, 25 August 2016
Space Lincoln 30 - STAR TREK BEYOND
Ben and Steve settle into a brand new studio to talk about the brand new feature film STAR TREK BEYOND. Joining them is returning guest HOPE REHAK, producer ADAM GORON, and BRAND NEW PRODUCER GWYNN FULCHER!
---
Mon, 27 June 2016
Space Lincoln 29 - Studio Woes & Perry Mason
Ben and Steve have to say goodbye to the studio they've used since 2013. This farewell is made sweeter by returning guest SEAN ROSE and new guest CLAIRE McFADDEN. And wouldn't you know it, these four are also the cast of Chicago's HOTTEST NEW PLAY STRIKE 3*.

Topics discussed include San Pellegrino, Perry Mason, books, and heck, a little bit of Star Trek!
---
Fri, 8 April 2016
Space Lincoln 28 - The Holodeck
With Ben out sick, Steve welcomes the wonderful Erica Reid and Fuzzy Gerdes! Today's subject is the Holodeck, and all the tricky little questions it raises. Like, "are those things alive" and "are the writers just lazy, or what?"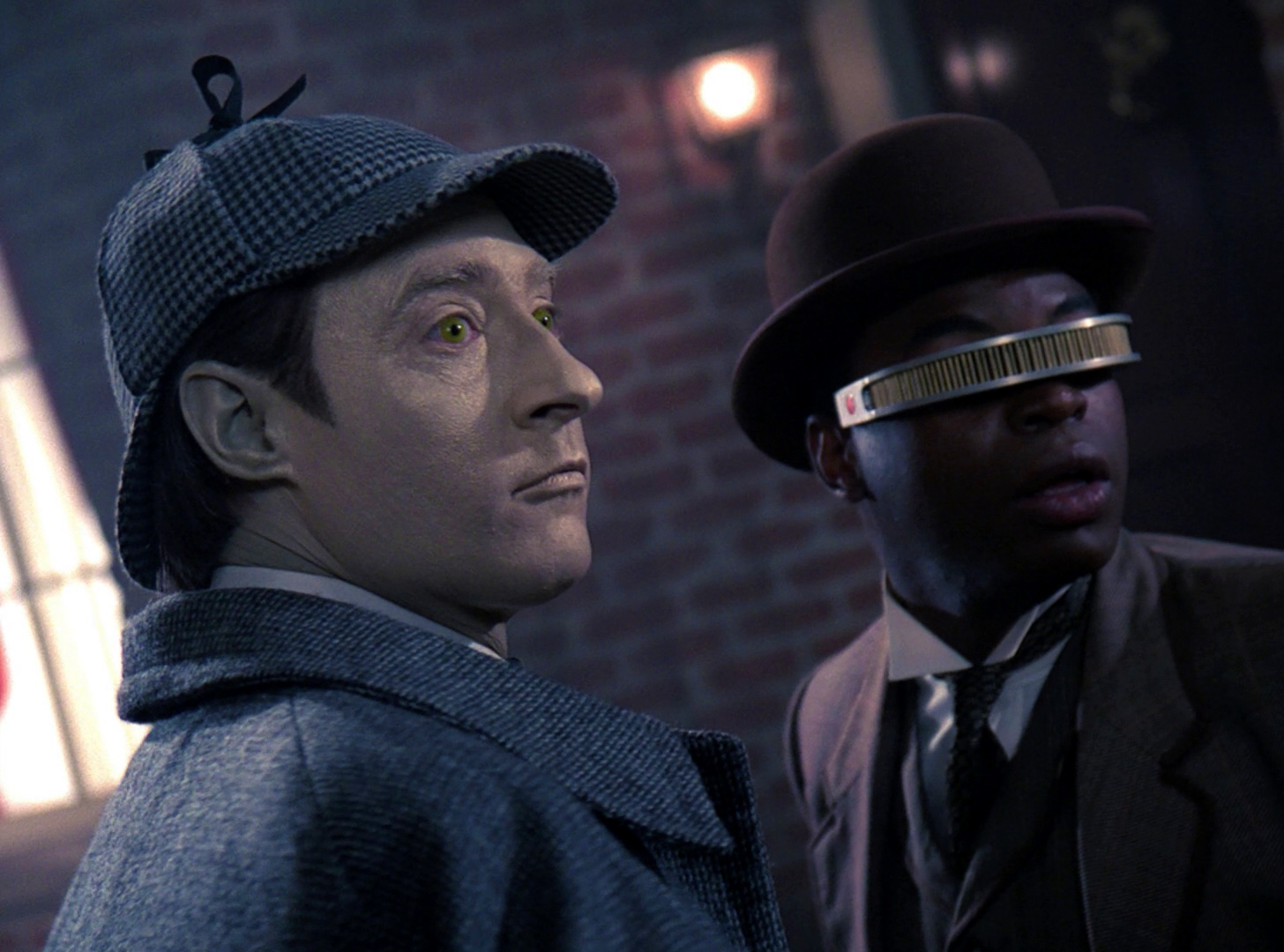 ---